Mailbox Nr. 12
Ēriks Apaļais
28/04 – 27/05
Solo exhibition "Mailbox No. 12" by Ēriks Apaļais invites the audience to a gathering of the painter's latest works in the candid space of the 427 gallery. At the artist's grand exhibition, which offered an overview of his work to date at the Latvian National Art Museum in early 2020, visitors could enter the painting series "Memory Object", in which Apaļais created image models, trying to understand the meanings of autobiographical characters – the paintings functioned as maps of the psyche, in which the artist's process of explorations was absorbed. In the "Memory Object" paintings, Apaļais discovered that the character as an object of memory is a construction that can be abstracted pictorially, softening the meanings of the experiences attached to the characters.
"Postcard No. 12" offers opportunities for new revelations of how to treat memory objects after their meanings have been critically interrogated, moving from the relativization of characters to an experience in which memory objects are transformed through their states of awareness. In the series, the family characters (mom, dad and sister) are in a dynamic relationship that opens up the possibility of new interactions and an open field for connections and additions of experiences.
Ēriks Apaļais (b. 1981) mainly works in painting and has participated in international exhibitions since 2008. Notable exhibitions: Family, Latvian National Museum of Art, Riga (2020; Everything Was Forever, Until It Was No More, Riga International Biennial Of Contemporary Art, Riga (2018); Stolichnaya and Snowmen, Art Cologne, Cologne, Germany (2018); Dedication, Exploitation & Haute Collaboration, Silberkuppe Gallery, Berlin (2017); Inscribed Silhouettes, Galerie Vera Munro, Hamburg (2014). The artist has been awarded the Karl H. Ditze-Preis for best diploma, the University of Fine Arts of Hamburg, Germany (2011) and DAAD (German Academic Exchange Service) award for excellence. In 2011 has been nominated for Ars Viva 11/12 prize. Ēriks Apaļais has received master's degree in arts from the University of Fine Arts of Hamburg as a student of Prof. Andreas Slominski, Germany (2011).
Support: VKKF, Riga City Council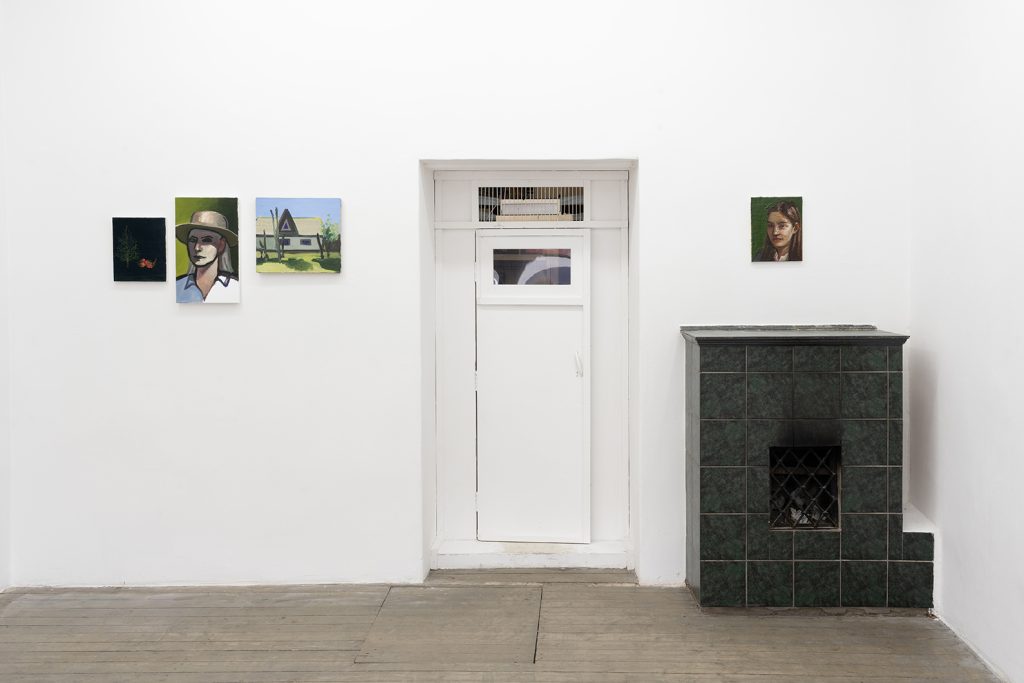 Photos: Līga Spunde